MEET SWATI
A SUGARCANE FARMER FINDING NEW AVENUES FOR INCOME IN INDIA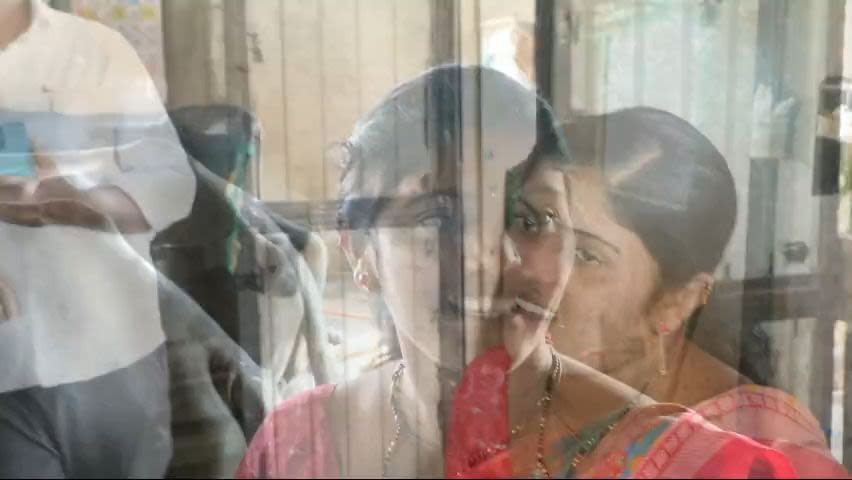 Swati Sanjay Pavale proudly digs into a pile of compost to show the big worms that crawl out of the soil. It's the special recipe that makes this compost excellent quality, such good quality that she has plenty of customers who are happy to buy it from her for a good price. Since the "Reducing Water Usage and Carbon Emissions in Maharashtra through Regenerative and Sustainable Sugarcane Farming" programme began a year ago, Swati has already sold 500 kg of compost.
For many of her customers, Swati's homemade compost replaces the conventional fertilizers they used to buy. This allows them to save on production costs, while providing Swati with extra income. But nature also benefits: the compost is much better for the soil, and because it is made from waste that they used to burn, it saves carbon and reduces air pollution.
"I inherited this farm from my parents. I've learned everything from them. Now, I have taken over the farm. I love the work of farming. I love nature and this work provides me with the opportunity to work with nature."
Swati and her husband have a small farm in a village in the Sangli district where she grows sugarcane. She also owns six cows that produce milk. Like many women farmers in the area, her husband is the formal owner of the farm, while she is the one doing most of the work. And similar to other women, the income from sugarcane usually ends up in the pockets of the men.
But the composting project is fully her own business; the revenue goes directly to her own bank account. It's the first money that she can really spend in the way she wants.
What she spends it on? Mostly on the daily needs for her and her family. But her dreams are big. She has managed to save some money to invest in more land and more cows. She likes to expand with more compost production bags and she has already used part of the money to create a new space for extra cows.
And the best thing about it? These are now her own decisions to make.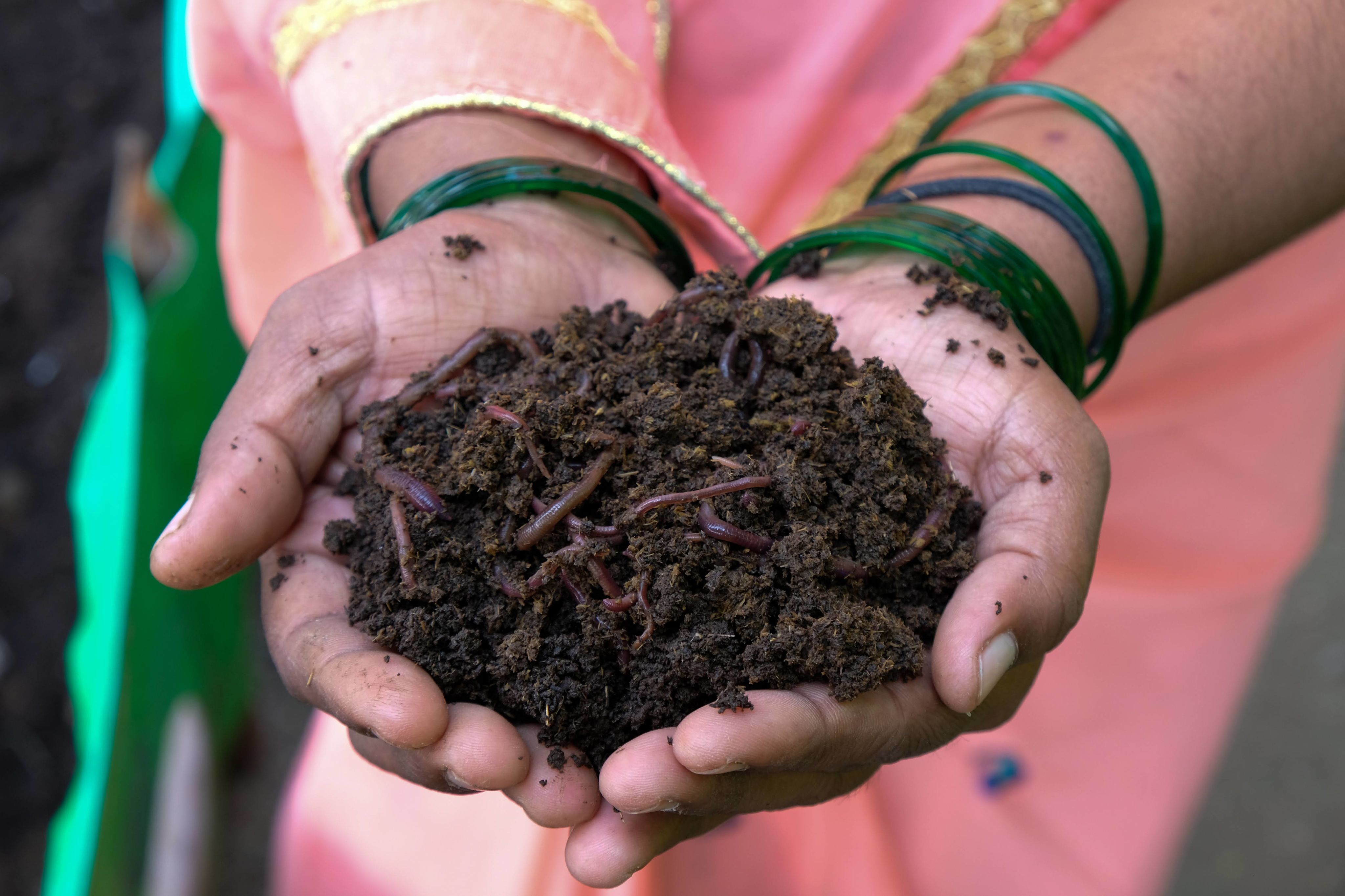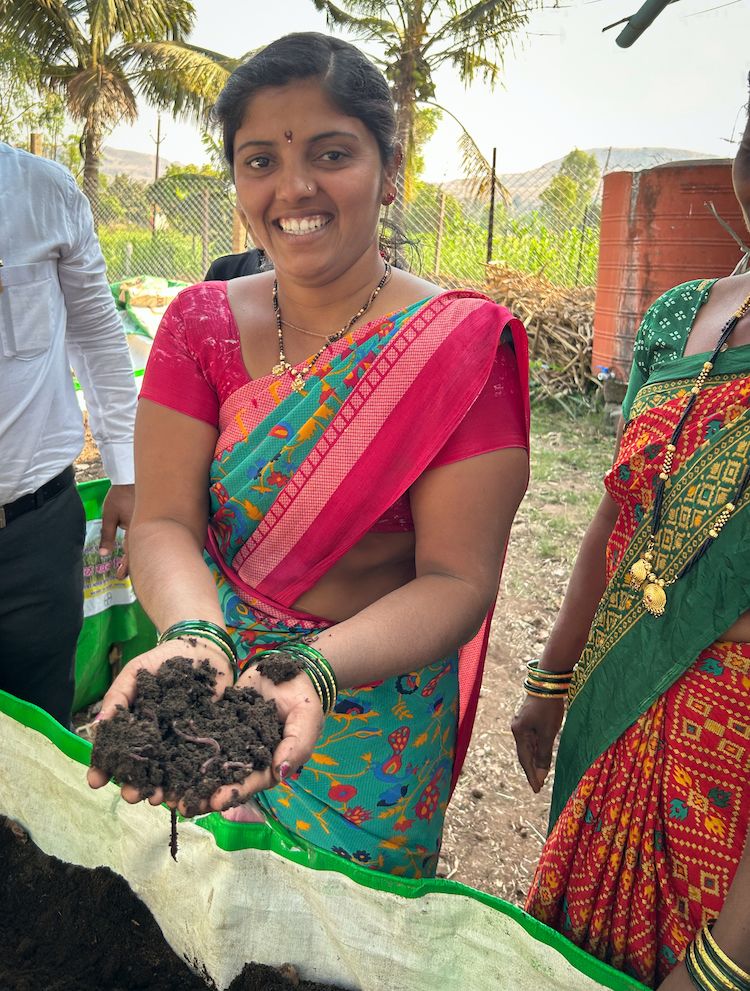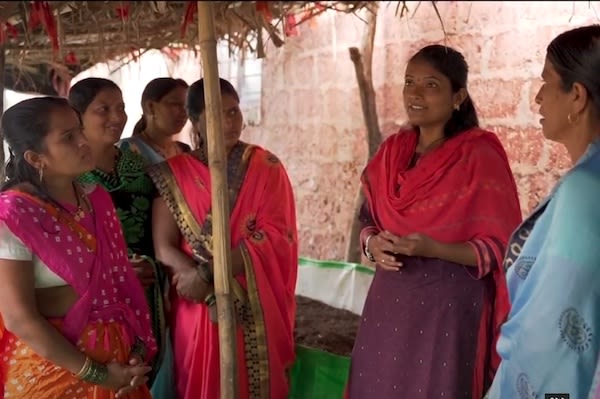 Reliant on sugarcane, but diversifying income sources
Sugarcane is in high demand globally. And with many looking to ethanol as a fuel source, demand for sugarcane is likely to grow. The Maharashtra area of Western India is one of the largest sugarcane producing areas in the world, producing 13.7 million tonnes of sugar and other byproducts, including ethanol. At least 1,250,000 smallholder farmers and others in the region rely on sugarcane production for their income.

As the Indian government pushes for increased ethanol production, more and more farmers are looking to grow sugarcane. This comes with major environmental and social challenges. Many of them have just one or two hectares of sugarcane, hardly enough to provide for sufficient income, and monocropping can exhaust soils and disturb water tables. The burning of post-harvest waste is a source of widespread air pollution. Climate-smart practices have yet to be implemented by most sugarcane farmers.
This is where Solidaridad comes in. By transferring practical knowledge, providing access to the technology and materials, and educating on good practices, farmers increasingly see their soil as a living entity. The programme, implemented by Solidaridad, Food Value Chain of Bayer, Dalmia Bharat Sugar and Industries Ltd., and Dalmia Bharat Foundation began in 2021 and has already shown significant results:
60% reduction in crop burning, from the baseline, among 10,000 target farmers
An increase in waste mulching and application of organic manure; use of synthetic chemical fertilizers has reduced 15%
At least one less round of irrigation by 150 farmers supported by soil moisture indicators resulting in 15 million liters of water saved per year
Nearly 12% increase in yield
Behavioral change among farmers on safety measures (including masks, gloves and gum boots)
Safe disposal of agrochemicals with the help of agrochemical storage containers (100 receptacles placed in 100 villages covering 50,000 villagers)
Now, the programme is ready for the next stage. No fewer than 10,000 farmers will be trained in regenerative and sustainable agricultural practices. They will receive special equipment like gloves, cap masks, boots and goggles to keep them safe. Seventy-five demonstration plots have been developed where farmers can practice with new tools, learn how to re-use waste and make their own compost, and see how regenerative agriculture pays off with healthy crops and soil (and thus more income). New demo plots in new areas are being added every month.
With the training, farmers are prepared for certification against Regenagri's regenerative agriculture standards. While many standards systems only focus on agricultural practices, and put the onus on farmers, Regenagri helps farmers secure carbon credits and environmental subsidies. The Solidaridad team is currently evaluating the path to certification for farmers and whether additional support is needed become certification-ready.
The Solidaridad team regularly visits demonstration plots and organizes training on topics like land preparation, seed selection, seed treatment, cane nursery methods, crop spacing, fertilizer application rates, pest control, and weed management. They also assist with the installation of biodigesters, and supply equipment and tools needed for regenerative agricultural practices.
The Maharashtra area was also hit hard by COVID with many losing family members or struggling with severe income loss because of illness. The programme has a specific objective for engaging with COVID-affected, women-headed families. These farmers receive extra support and training targeted to their specific needs.
Women farmers affected by COVID have been supplied with the equipment to set up their own worm-based composting systems. By mixing the sugarcane waste with organic manure, the worms quickly convert the waste into a rich compost. The Solidaridad team has educated the women on how to make the compost, the right balance of ingredients, grading, storage, and application rates in the field. So far 30 metric tonnes of 'vermicompost' has been generated as part of the project. Some women farmers, like Sawati, have even made a business out of it.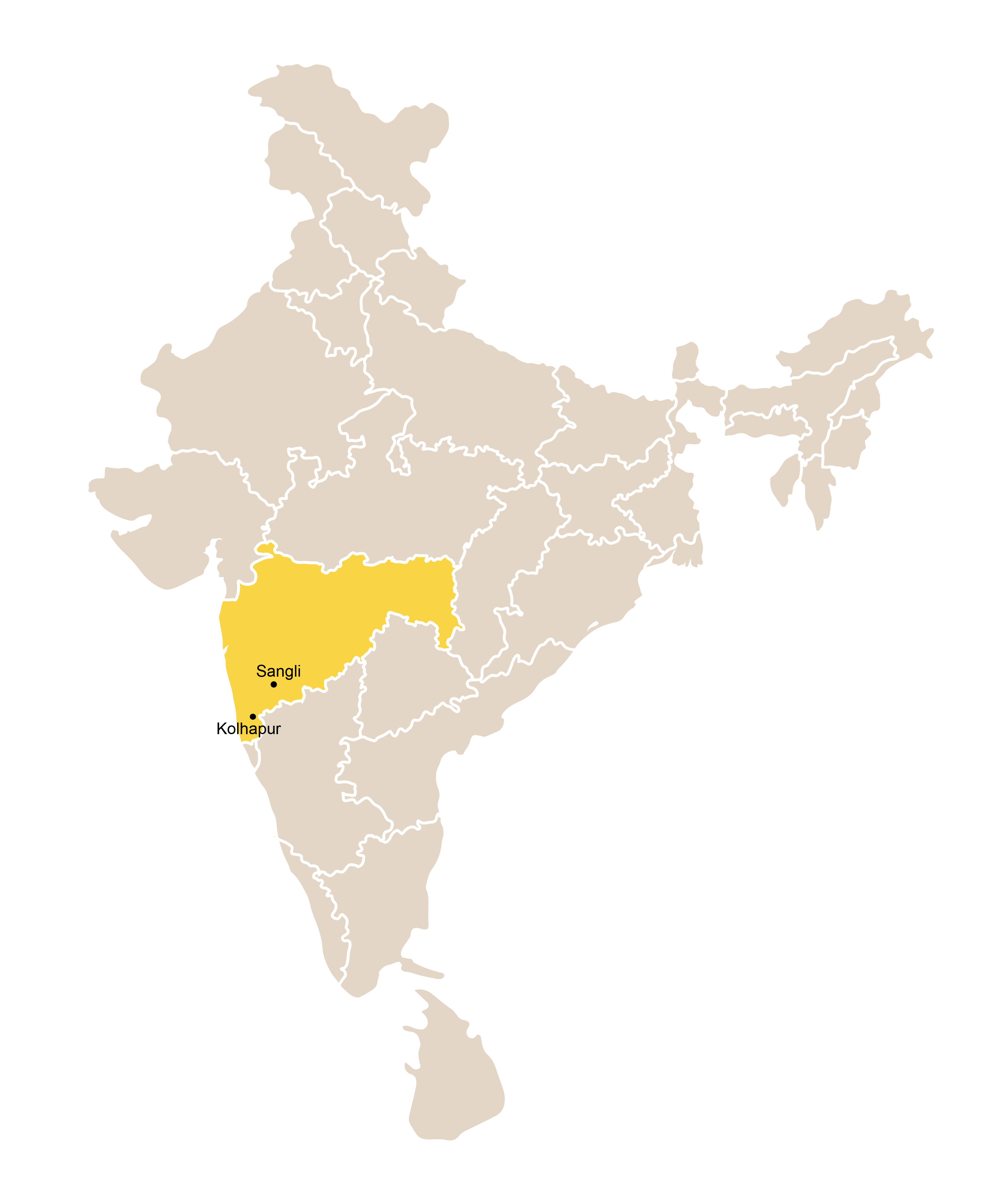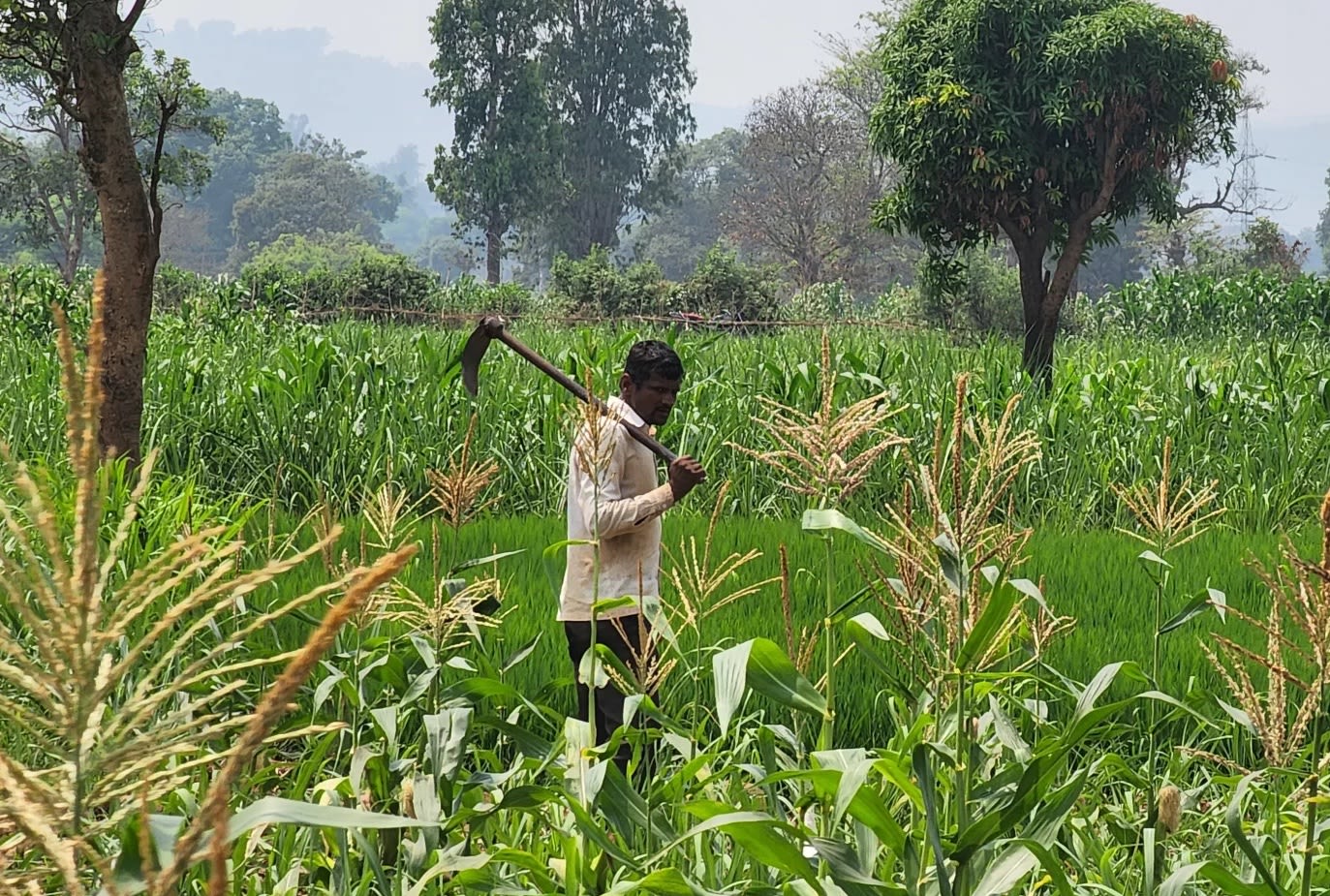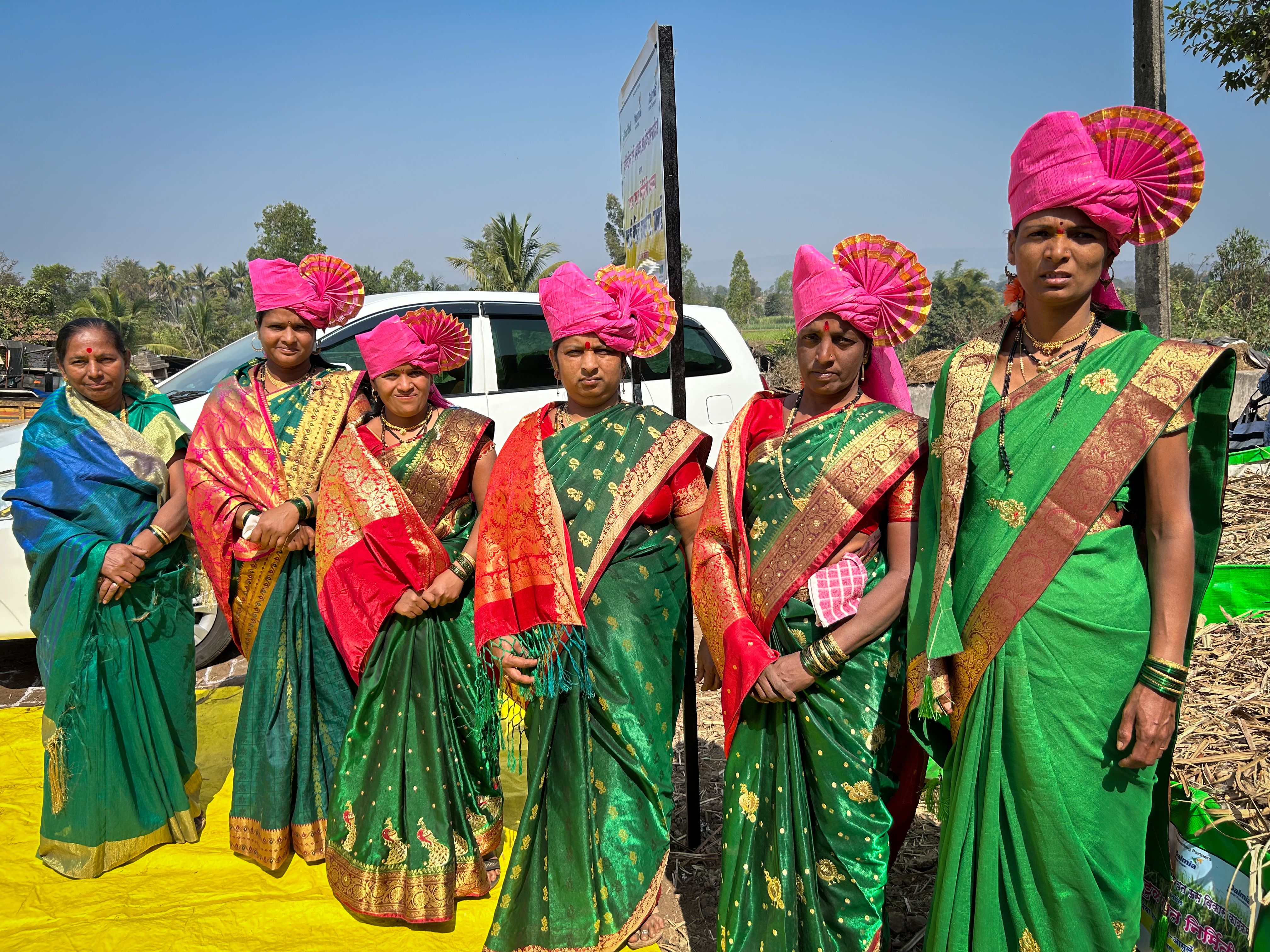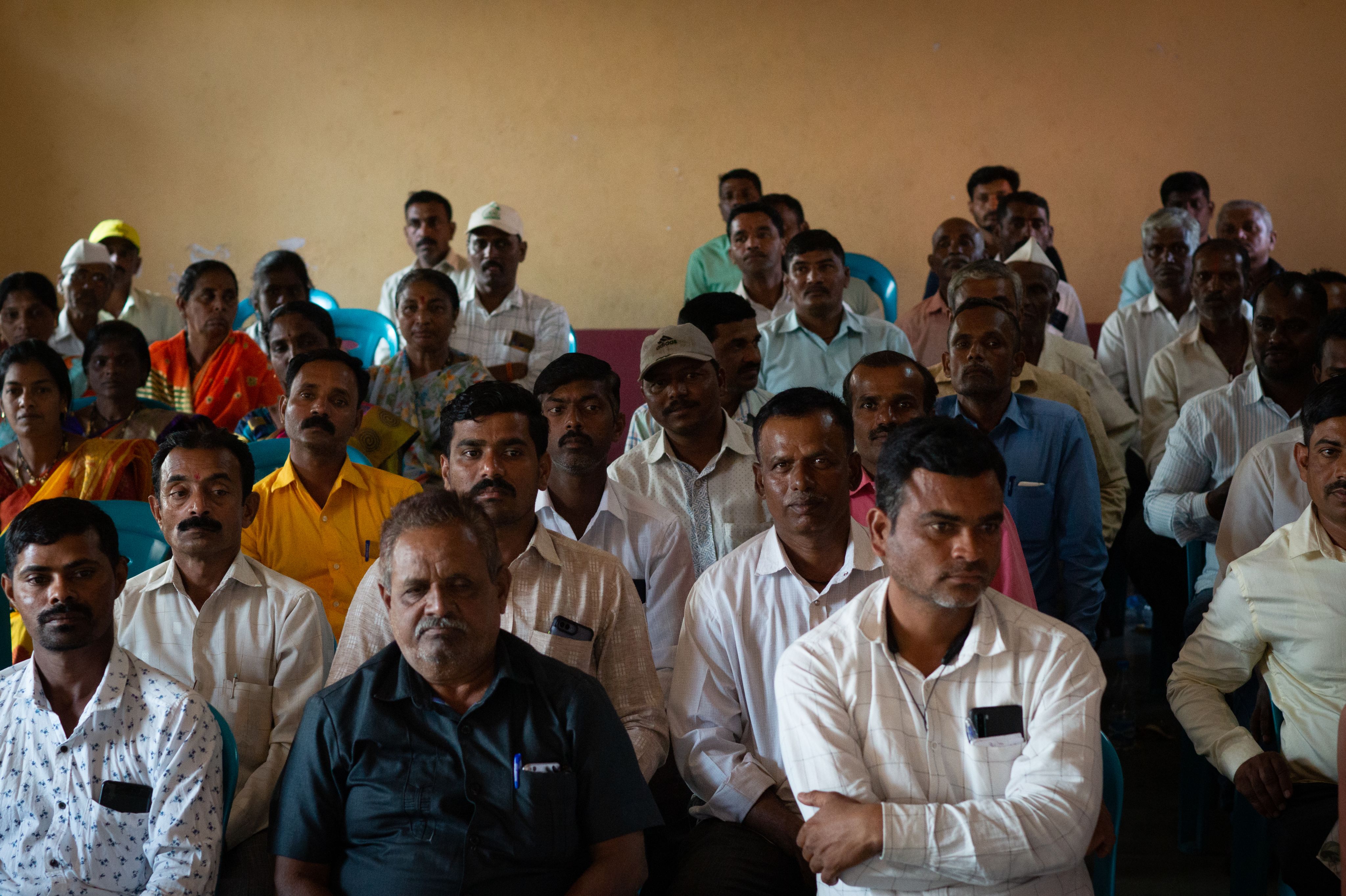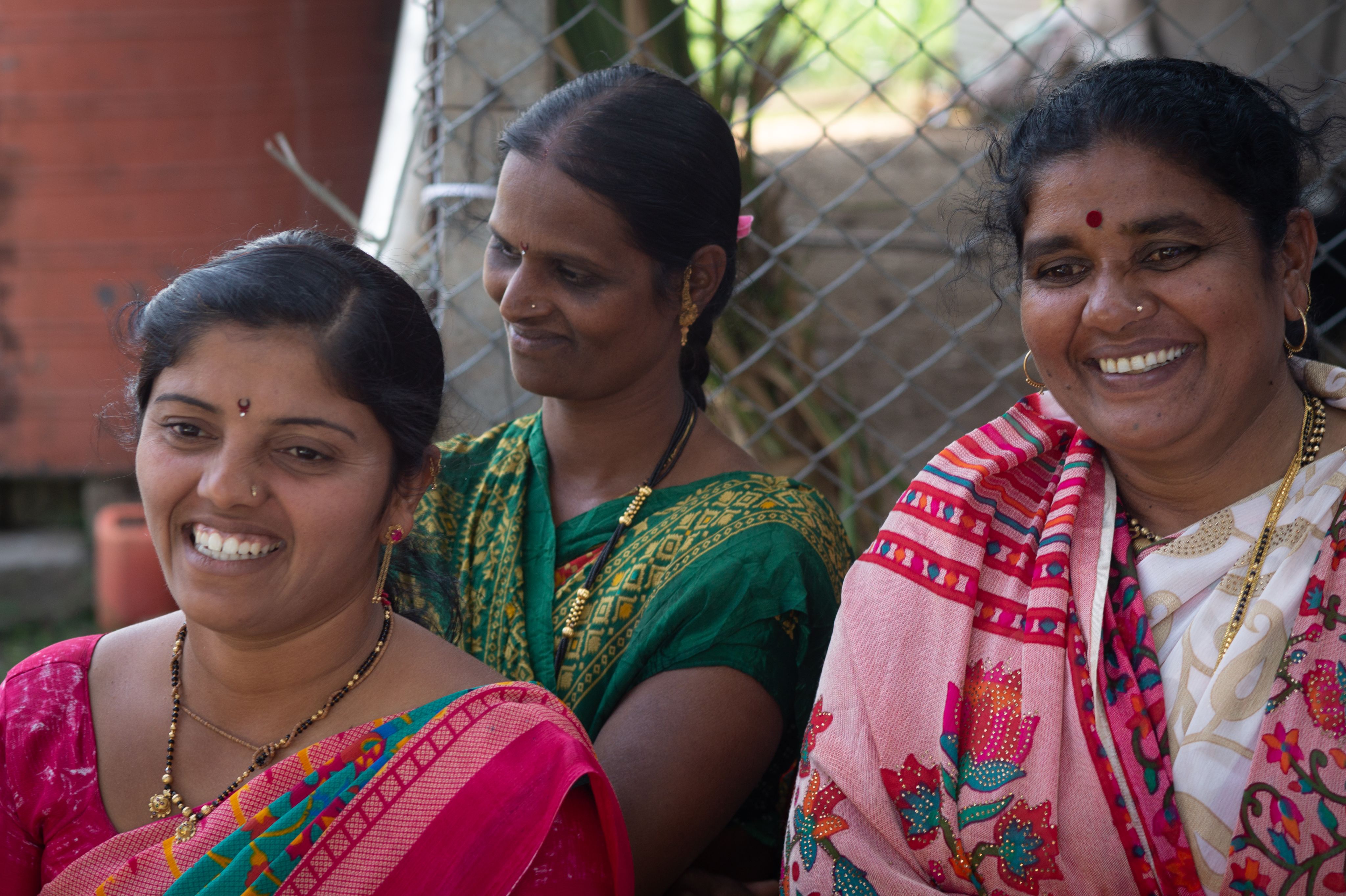 After many successful projects in the sugarcane sector in India, Solidaridad is now taking it to the next level. In this new phase in the programme, Solidaridad's focus is not only on generating a better income for farmers and good agricultural practices, but also on getting the farmers certified and rewarded for their contributions to regenerating soil and reducing environmental impact, carbon emissions, and water use.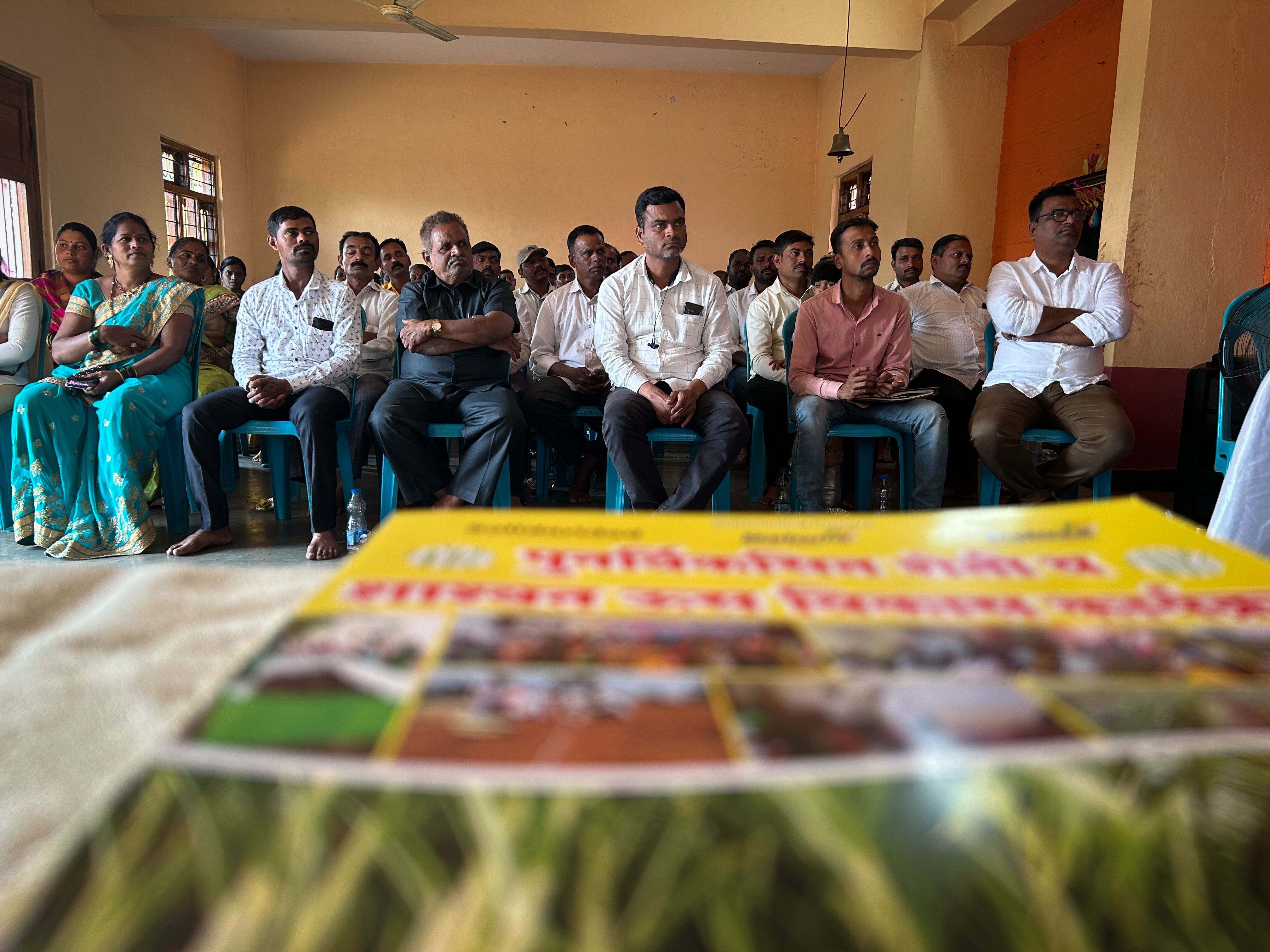 Sunil Ananda Panahalkar, one of the farmers trained in the programme, shares how his yield has improved after using waste mulching – one of the regenerative practices taught in the training – to create healthy compost for his farm.
"I have one acre of sugarcane. My yield used to be 29 tons per acre, but now I harvest 54 tons per acre. I find it really difficult now if I see other farmers burning their waste. I know the value, and they are just wasting it."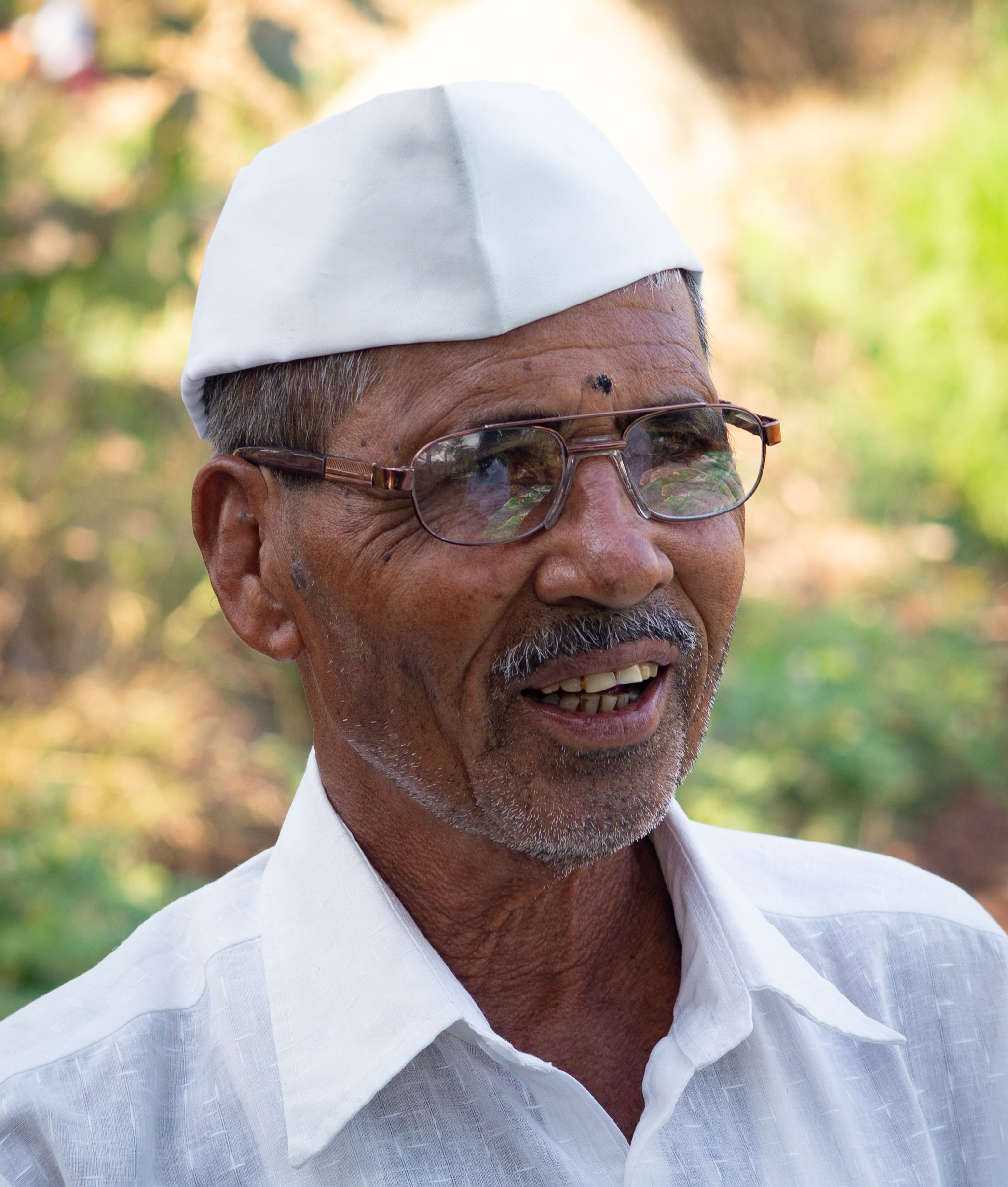 "The farm work is hard work, but this compost is easy work. It only takes half an hour idea to take care of the fertilizer. I need to add some new organic material everyday, some water and mix the soil. So now with less work, I have the same income."